The Solve It Team

A video series for
problem solvers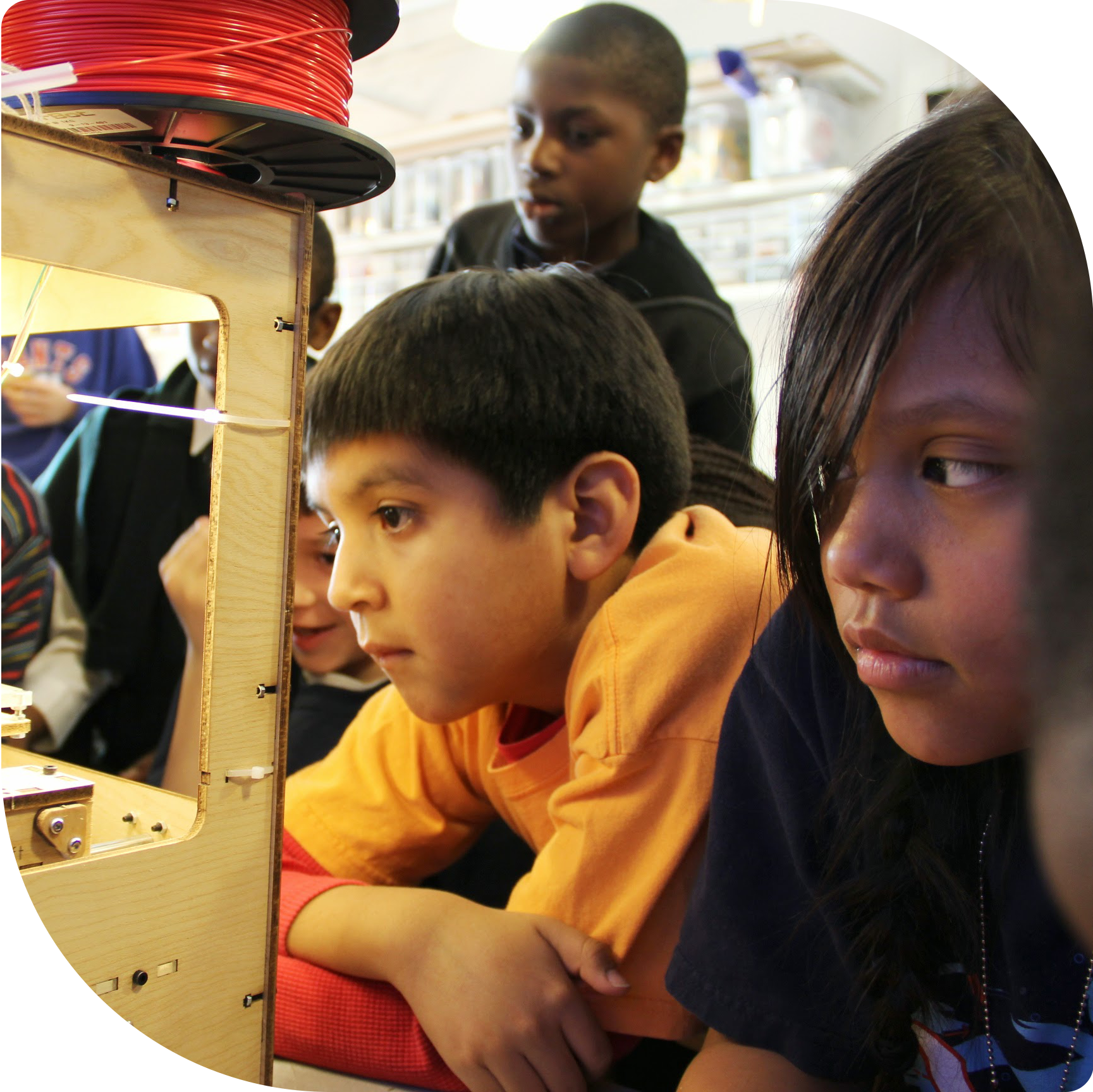 Week One: Finding a problem worth solving
April 14, 2020
You can make a change
Rebecca challenges Mónica, Sergio, and Astrid to Make a Change 
We challenge you to join the #SolveItTeam in our  first episode! We talk to a family in Madrid to see how they identified a problem they wanted to solve.
RESOURCES
April 16, 2020
Problem identification
Tara Challenges you to identify a problem you care about solving
We challenge you to join us in a learning journey! To choose the problem you want to solve, start by thinking about what you care about and what matters to you.
RESOURCES
Online tool

to make a Venn Diagram (or you can use pen + paper)
From MIT App Inventor
Week One Coding Tutorial
Each week we share a coding tutorial video that walks through how to build a different feature in a mobile app using MIT App Inventor or Thunkable.
Watch Selim from MIT take a big problem – like reducing worldwide hunger – and find a way to break it into pieces that can be addressed by a mobile app.
Don't forget to share what you make by tagging #SolveItTeam and our social media accounts:
@technovation (twitter)
@technovationglobal (instagram)
@technovationglobal (facebook)




From VAINAI
Week One AI Tutorial
Learn from data scientists & engineers at VAINAI how to use Python & Machine Learning to create a recommendation tool in Google Colaboratory.
Week Two: Building a team – virtually!
April 21, 2020
Learning Virtually
Dea shares tips on leading virtual learning sessions
Student Ambassador and 2019 Technovation Girls 2019 winner Dea joins us from Albania to share tips for leading virtual coding sessions and lessons.
April 23, 2020
Virtual Team Building

Devin and Nick challenge you to build your virtual team
How do you build a team and figure out how to work together when you're all in different places? Devin and Nick have some tips!
RESOURCES
With Thunkable
Week Two Coding Tutorial
Tara Chklovski (Technovation's CEO) and Dave Wolber (Professor of Computer Science at University of San Francisco) share some best practices for coding mobile apps using Thunkable, while they build an app that helps you be more mindful, kind and listen more to others.
Week Three: How to build tech people need and want
April 28, 2020
Pivoting an Idea
Grace and Durotimi Discuss Getting User Feedback and How to Pivot an Idea
Technovation Student Ambassadors Grace and Durotimi share their tips about how to approach the research feedback and design improvement cycle.
April 30, 2020
Barriers to User Adoption
How to build tech people need and want with Mike Burshteyn of ideas42
How do we design solutions and products that people will actually use to improve their lives? It starts by understanding how people think. Mike Burshteyn of ideas42 tells us how to figure out why people aren't using an app or tool, and how to design those tools to guide their behavior.
From MIT App Inventor
Week Three Coding Tutorial
Karen from the MIT App Inventor team walks us through the process of creating a mobile app that helps individuals with diabetes manage their illness and connect with other people who also have diabetes. They walk through the steps to build an app that acts like a community forum.
RESOURCES


Week Four: Understanding Yourself and Overcoming Frustration
May 5, 2020
Overcoming Frustration & Learning how to Persevere
Team Tech Rescue is using tech to tackle kidnapping
[parental guidance advised]
Team Tech Rescue shares their tips for overcoming frustration and working together to create solutions to big problems.
May 7, 2020
How-To: Understand Yourself & Motivate Yourself
Olympics Gold Medalist Natalie Cook on Motivation! (Part 1)
To help you stay motivated in your problem-solving journey, five-time Olympian and Gold Medalist Natalie Cook tells us how she sets and meets goals, and why understanding your fears and emotions is key to understanding how to communicate with others.
From Thunkable
Week Four Coding Tutorial
Code a Social App with Thunkable
Professor Wolber (USF) builds an app through which users can share useful, local, dynamic information with each other.  In this playlist,Dave teaches you how to design a UI for multiple users, create login features, create timestamp features for entries, edit entries and store data in a cloud database.


Week Five: Building tech solutions for a complex, messy, social world
May 12, 2020
Collaborating with Your Community
Team Unstoppable Tells Us How to Collaborate with our Communities
Team Unstoppable shares their experience testing their prototypes in the real world and realizing there were variables they hadn't initially considered, and how they adapted.
May 14, 2020
How-To: Build the Dream Team (Pt 2 with Nat Cook)
Gold Medalist Natalie Cook's Team Building Secrets
Natalie Cook, 5-time Olympian and Gold medalist, shares her secrets to building the perfect team, recognizing strengths and weaknesses, and helping each other learn and improve.
with MIT App Inventor
Week Five Coding Tutorial
Code an App in App Inventor with Karen Lang
Join Karen Lang of MIT App Inventor as she shares how she would build a motivational application with Team Unstoppable. Learn how to use a database, create an index, and more in this App Inventor tutorial.
RESOURCES
Week Six: Ethical and Empathetic Design
May 19, 2020
Creating more compassionate technology
Cynthia Breazeal on creating social- and human-centered technology
Let's look at the social and human systems that can help us create more compassionate, ethical, and valuable technology. MIT Media Lab Professor and roboticist Cynthia Breazeal teaches us how to get started.
May 26, 2020
How-To: Think about complex systems
Breaking Down Complex Problems with Attorney Blair Decker from Hogan Lovells
In today's video, Senior Pro Bono Attorney at Hogan Lovells, Blair Decker, uses an example of a domestic abuse case she has worked on to illustrate how we can break down complex problems into actionable, solution-oriented steps.
After watching the video, consider the following:
What role can technology play in solving a complex problem like domestic abuse?
How might a solution impact people's lives in ways that weren't intended?
With Thunkable
Week Six Coding Tutorial
Dave Wolber Breaks Down a Motivation App in Thunkable
Tara Chklovski (Technovation's CEO) and Dave Wolber (Professor of Computer Science at University of San Francisco) meet up again to continue using Thunkable, this time to build an app where users can share useful, local, dynamic information using a cloud database.
Week Seven: Moral and Technical Imagination
July 8, 2020
Explaining Moral Imagination and Ethical Tech
Batya Friedman talks about why we need to consider the impacts of technology
Batya explains the concepts of moral and technical imagination, and how we can think through the good and bad impacts a technology might have on people and society.
July 9, 2020
How To: Create Ethical Technology
Activity: Ethical Cards to think through the impact of technology
To create ethical technology, we have to think through how that technology will impact lives of all stakeholders. Batya shares an activity to help understand the potential impacts of new technology during the ideation process.
July 13, 2020
Week Seven Hands-on Activity
Using Value Scenarios to imagine the impacts of Technology
Batya Friedman meets with a Technovation Girls team and leads an exercise in using value scenarios to understand how a new technology can impact all people in a society, both positively and negatively.
Support The Solve It Team
About The Solve It Team
The Solve It Team is a video series for students and families. It's a multi-week series of conversational "how to" videos, conversations, and activities that help kids build community and engage in hands-on problem-solving.
Topics covered include: modeling how to take a big problem and chunk it into smaller pieces, develop an idea for a technology-based solution, build and code a minimum viable product (MVP), debug and troubleshoot a product, iterate on a problem statement – and above all, how to keep yourself motivated when working on a long-term project.
Supported by
We are grateful for the generous support from our partners.
We are also proud to be a member of UNESCO's COVID-19 Global Education Coalition