Technovation
Alumnae
Resources
Stay Connected
Alumnae Newsletter
Stay in the loop. This is the place to learn about scholarships, internships, events, and other Technovation alumnae-only opportunities. An email address is all you need to join!
Sign Up!


Alumnae LinkedIn Group
Join the Technovation Alumnae LinkedIn group to learn about new opportunities and connect with other alumnae. Whether you're  applying to college, beginning your career, or simply looking to build your professional network, you'll find thoughtful Technovation alums with great advice and thoughtful suggestions.
You will need to be 16 or older and have a LinkedIn account, in order to be able to join the group.
If you don't have a LinkedIn account, or are younger than 16, never fear! We send leadership and professional development opportunities in our email newsletter too.
Join the group!
Continuing your Technovation Journey
Your Technovation journey doesn't end when you hit submit on your project—there are a lot of ways to stay connected to Technovation, and to continue to be a leader for your community.
Success and leadership take many different forms and look different from person to person. We want to work with you to make sure you develop the skills you want to develop and become the sort of leader you think your community needs.
There are a number of Technovation Alumnae opportunities that can support you as you grow and learn. Explore them below.
Who is eligible to apply?
Students who have participated in at least ONE season of Technovation Girls
Students who are between the ages of 13 and 20
Students from any country/region
Questions? Email us at [email protected] with "Question about Student Ambassador Program" in the Subject Line.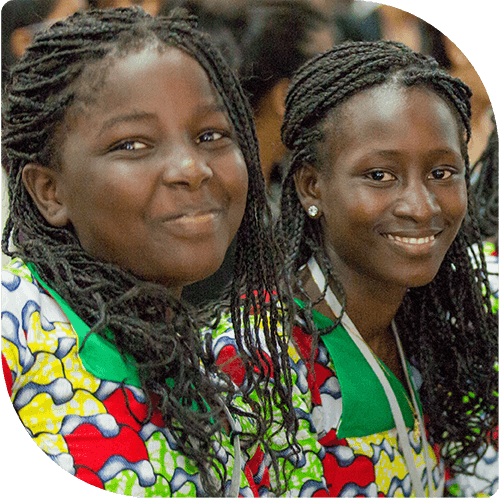 Lead a Technovation Group2>
Help recruit and support students as they move through the Technovation Girls curriculum and encourage teams to complete their projects.

Technovation Groups are smaller than Technovation Clubs and do not require the same time commitment, but we highly encourage you to find a trusted adult, such as a parent or teacher, to help advise and support you.

You do not need to apply to run a Technovation Group. Just recruit girls in your school or community!
Video Resources
Check out Alumnae-related events and recordings on our YouTube channel!
We're always adding new content—subscribe so you don't miss anything.